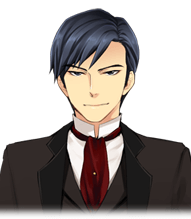 Alex Wake
The protagonist.
Alex is a self-made businessman and a noted gentleman in high society.
Alex lost his parents at a tender age and had resided at Ashgrove Park with his cousin Elizabeth, but left the house after a certain incident.
For more than 10 years, he had dreamt of nothing else but exacting revenge against the Edenic family.
His return to Ashgrove Park instigates dramatic changes throughout the mansion.
Oscar Edenic
The eldest son and heir to Baron Edenic, he is a stern young lord with a strong sense of responsibility. Oscar is in charge of managing the estate and supervising his brothers, as his father has completely lost interest in his duties and his mother is enjoying a lavish lifestyle in London.
He is the only Edenic son to have graduated university, and is relatively worldly-wise.
Oscar is intensely wary of Alex and his sudden return.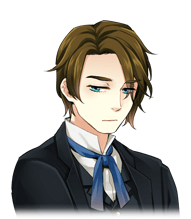 Joshua Edenic
The second son of Baron Edenic.
Unlike his older brother, Joshua is usually silent and rarely voices his opinion.
Joshua's right leg was injured at an accident when he was young, and he always carries a cane whenever he leaves his room.
Joshua is apparently not troubled by his disability, and seems to have accepted it with composure.
In the past he excelled in horse riding.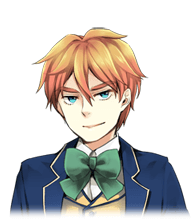 Edward Edenic
The third son of Baron Edenic.
Edward is a young man whose strong sense of curiosity and fun-loving nature cause him to act recklessly and in a manner quite unbecoming of an aristocrat.
Oscar's constant scolding only contributes to Edward lashing out in increased defiance.
Recently he quitted public school and returned to his home.
He adores and respects Alex and his vast knowledge of the outside world.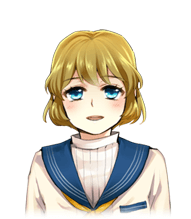 Jeremy Edenic
The youngest Edenic child.
Jeremy is loved by all for his angelic smile and sunny disposition, and for behaving honestly and friendly towards everybody he encounters.
He is the most cherished and favorite son of Baron Edenic.
Jeremy believes Alex to be a stranger and family guest, and treats him with due courtesy. Yet in a sense, he is the person who is most deeply related to Alex.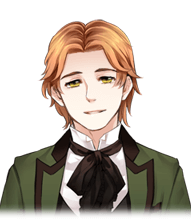 Laurent "Laurence" de Lafayette
Alex's friend since university.
Laurence is the son of a French dignitary, and has a cheerful and amiable disposition.
A pleasure seeker who loves entertainment and the company of beautiful women, he is also highly intelligent and has a wide acquaintance among members of high society.
Laurence is personally unacquainted with the Baron, and there seems to be an ulterior motive behind his pestering of Alex to accompany his journey.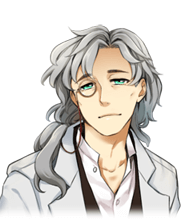 Morris Bell
The Edenics' family doctor, Morris has resided in Ashgrove Park for more than 10 years.
Although rather clumsy, he is a well-learned and refined man with a gentle nature.
He has a somewhat uncharacteristic love of firearms, considering them as works of art.
It seems Morris had been concerned for Alex ever since he left Ashgrove.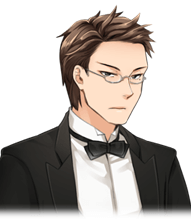 Theodore Burton
Theodore is a young butler with impeccable manners and competence.
He is particularly skilled in managing the estate, and is fully trusted by Oscar.
As a child he was often summoned to be a playmate for the Edenic brothers. He received education through the Baron's favor, and thereby acquired his current position.
In the past Theodore was on friendly terms with Alex, but after their reunion he treats him formally and politely as a guest.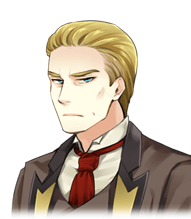 William Edenic
The current Baron Edenic and the lord of Ashgrove Park, and the father of the Edenic brothers.
William is a quiet man who spends his days gardening. Yet in the past he used be extremely arrogant and egotistical.
He is the object of Alex's deepest and greatest hatred.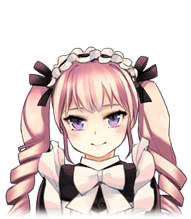 Mary Fox
The Edenic's housekeeper and highly experienced servant.
Mary appears to be quite mischievous, but in fact she is considerate and thoughtful.
In the past she served as nurse, caring for the Edenic brothers and Alex.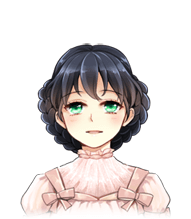 Elizabeth Wake
Alex's cousin, brought up with him like siblings. Her pet name was "Beth."
An affectionate soul, she was kindly and attentive to those around her.
Elizabeth had resided at Ashgrove Park as a companion for the Baroness.
She passed away at a young age.